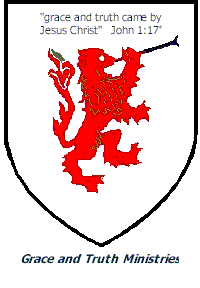 The following article is reprinted from A CRY FOR A DELIVERER, by Earlene Wallace, published by HARVESTIME MINISTRIES, COPYRIGHT 1995, PO BOX 1152, CANBY, OREGON 97013. Phone 503 266-3732
THE VEIL AND THE RAINDROP:
A Prophetic Vision given to Earlene Wallace, May 29, 1993 - A vision
"Surely the LORD God will do nothing but He revealeth His secret unto His servants the prophets."(Amos 3:7)
I was alone in church, praying, when suddenly a wedding veil enclosed in a glass closet appeared. The closet door opened by itself, and at the same time I saw a beautiful woman, running. As she ran by the glass case, the veil floated out of the closet and sat upon her head. I gasped as I thought, "Oh! Lord! This is the revival we've all been waiting for! It's here!" But the Lord told me to continue to watch. As I looked again, the beautiful woman ran straight into witchcraft and New Age! It was a FALSE glory! Then this part of the vision ended.
Then an enormous raindrop appeared in the sky and fell to the earth. It fell straight from Heaven. (I saw EXACTLY where it landed, but I do not feel I can share it at this time.) It was not clear like raindrops usually are, but was encased in something, that made it look a dirty grey color. When it landed, it did not burst. As it laid there, I saw people pushing past it, not wanting anything to do with it. Some even pushed against it, but still it did not burst. Then the Lord spoke to me and said, "My people are looking for the glitz and the glamor, just as they were looking for a king, and I came as a babe." He then took me inside the raindrop. Now, I have been in the presence of the Lord many times, but what was in that raindrop has yet to be experienced! It was like liquid honey!
While still inside, the raindrop suddenly burst! As it began to flow out and hit people, they would be IMMEDIATELY delivered, IMMEDIATELY healed (legs and arms grew where none had been), the retarded were IMMEDIATELY restored... People were responding as though in chaos, BUT IT WAS GOD WORKING! When the TRUE presence of God comes, the flesh doesn't know what to do.
return

Prophecy, Articles and Links:
Grace & Truth Ministries
Email:


You are the
visitor